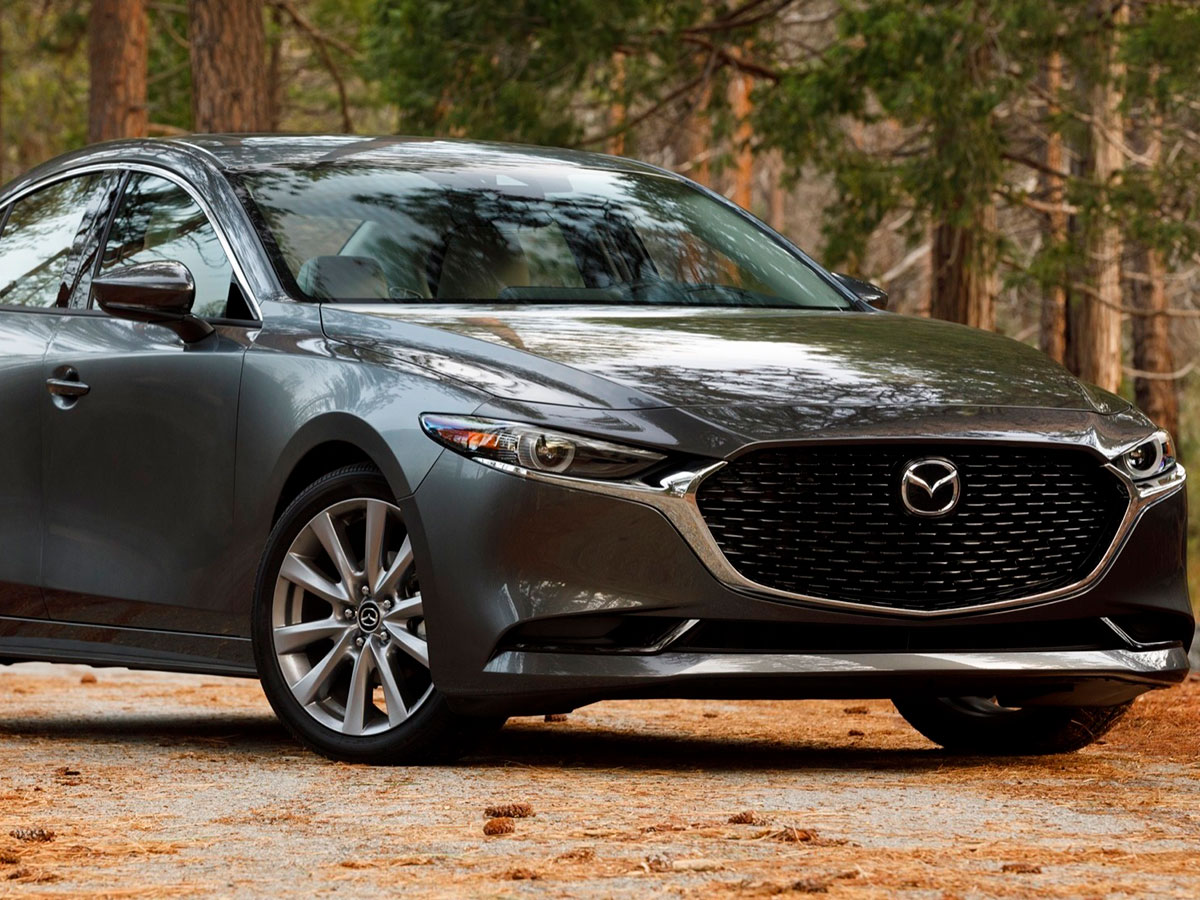 Mazda Two-Wheel Alignment
When you are driving your car, you will always want to make sure that your vehicle alignment is working well. When you have good alignment, you will be able to steer and direct your car as well as possible. This compares to poor alignment, which could make it hard for your to steer and direct your vehicle.
How do I Know My Vehicle is Misaligned?
If you notice that your vehicle does not seem to be going in the direction that you are steering towards, or if it is drifting to one side consistently, it could be a clear indication that your alignment is off. When you come in for an alignment service, the technician will first inspect your car to figure out the source of the issue. From there, they can make any identified repairs to make sure that your car is operating as well as possible. 
If you notice that something is wrong with your wheel alignment, you should not keep driving your vehicle around. The main benefit of bringing your car in for service quickly is that it will ensure that your alignment is fixed. This will make it a lot easier for you to safely drive your car. You may need to schedule a four-wheel alignment rather than two-wheel if your vehicle is four-wheel or all-wheel-drive.
Delaying Services Creates More Problems
If you end up delaying the alignment service for too long, it could end up being bad for your car. The alignment issues that you are experiencing are going to continue to a lot worse as time goes on. This will eventually make it unsafe and even impossible for you to drive your car due to the poor alignment. Further, it could lead to the need for additional repairs. 
Two-Wheel Alignment in Burleson, TX
If your wheels are misaligned, come to Hiley Mazda of Burleson, one of the most popular service centers in the Burleson and Arlington, TX area. If you come here, you will be assured that your vehicle is properly cared for by a team of certified technicians who will inspect it and provide you with any necessary repair services. Additionally, there is a comfortable and inviting waiting room that you can enjoy to ensure you have the best experience possible.  
For great deals and savings on your Mazda, check out our current Service Specials.
---
Dealer Wallet Service Marketing & Fixed Ops SEO by
Service Hours
Monday

7:00 AM - 6:00 PM

Tuesday

7:00 AM - 6:00 PM

Wednesday

7:00 AM - 6:00 PM

Thursday

7:00 AM - 6:00 PM

Friday

7:00 AM - 6:00 PM

Saturday

8:00AM - 5:00PM

Sunday

Closed